M.Venkata Rao Infra Projects Pvt. Ltd
Trusted Construction & Development Since 1962
About Us
MVR Infra Projects Pvt. Ltd. is one of the fastest growing construction companies of India, focusing on infrastructure construction segments, including highways, airports, bridges, flyovers, institutional, commercial and residential complexes and other infrastructure works.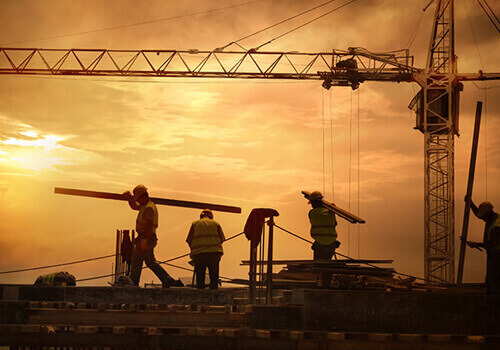 Engineers & Contractors
With 50 plus years of experience in the construction, the company has been trained to very capably overcoming any hurdles in the execution of projects. MVR Infra has grown from strength to strength and has built up a reputation as one of the leading construction agencies in India. It has completed many projects across India for clients like National Highways Authority of India, Airports Authority of India, Greater Hyderabad Municipal Corporation and Goa State Infrastructure Development Corporation Limited to name a few.
A team of experienced and committed professionals forms the backbone of MVR. Powered with vast knowledge and latest construction techniques, MVR is committed towards ensuring unquestionable services, performance, before time results to its esteemed Clientele.
Completed Projects
Experienced Professionals
MVR – Expertise and experience have made successful forays into various complexities of planning, designing and execution of the projects
On Time Completion
Powered with vast knowledge and latest construction techniques, MVR is geared to implement the projects ahead of scheduled period of completion.
Modern Thechnology
MVR has its own heavy construction plant and equipment and Lab Equipment to execute major construction jobs.